We've rounded up the top AWS ETL tools to help you automate your data operations.

An Apache Spark project, Visual Flow is a cloud-native open-source ETL tool that provides users with an intuitive, drag-and-drop GUI for ETL jobs building and connecting them to form Data Processing Pipelines. After that, you will be able to run, schedule, and monitor the execution of these ETL processes. Also, this platform allows you to create multiple projects in one cluster, providing unlimited parallelism and scalability. You can fix errors right here out of the box.
According to the developers, they managed to create a product that combines the best qualities of Kubernetes, Spark, and Argo. In particular, it is flexible, portable, multi-cloud compatible, fault-tolerance, and cost-effective.
As for compatibility, it doesn't need a database, making it possible to create all objects as native Kubernetes resources. Nevertheless, you can use this tool with IBM DB2, PostgreSQL, Oracle, MySQL, MSSQL, Amazon Redshift, Elasticsearch, Cassandra, Redis, Mongo, Amazon S3, and IBM Cloud Object Storage.
Thus, if you are looking for a low- or no-code AWS ETL tool and don't want to learn how to work with a bunch of instruments (for ETL, building, and orchestration), this one deserves your attention.

This cloud-based ETL tool directly connects to Amazon Redshift and does not require an intermediate server. This means, you get the opportunity to work both locally and through cloud computing resources.
The platform allows you to transform business data without requiring you to write a lot of the program code. Also, Integrate.io provides you with the option to combine data from several data sources and upload it to one single storage. As for security features, it applies SSL/TLS encryption, FLE, hashing, 2FA, and data masking, and it also has the SOC 2 certification.
Integrate.io combines with Amazon Aurora, Arrow, Amazon RDS, Amazon Redshift, Azure Synapse Analytics, Google BigQuery, Google Cloud Spanner, Google Cloud SQL for MySQL, Google Cloud SQL for PostgreSQL, Heroku Postgres, IBM DB2, Microsoft Azure, SQL Database, MS SQL, and Vertica Analytics Platform. 
If we talk about the cons of this solution, it's worth noting that some customers complain about the hard determination of failed processes, difficult debugging of the errors in complex flows, and uninformative error logs.
Like many other ETL tools on AWS, this one has a free 14-day trial. After that, you can choose the best plan for your business needs.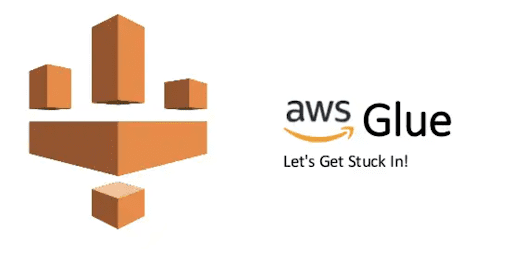 This is one of the serverless AWS data ETL tools, which features a simple and intuitive interface, and provides extensive automation and monitoring of ETL tasks. It is an ideal choice for developers who are proficient in Python and Scala programming. You can create and run an ETL job with just a few clicks in the AWS Management Console.
AWS Glue can be used to classify, clean, expand data, and move it securely between warehouses. At the same time, the price for using the tool is charged only for the consumed resources.
The AWS Glue Data Catalog contains table and job definitions, and other control information. It automatically generates statistics and registers partitions, so data queries can run more efficiently. The catalog also supports an extended history for schema versions, allowing you to see how data has changed over time.
In addition, AWS Glue scanners connect to a source or destination data store and can be run on a schedule, on-demand, or when a specific event occurs.
AWS Glue natively supports data stored in Amazon Aurora and all other Amazon RDS, Amazon Redshift, and Amazon S3 engines, as well as popular database engines and the ones in the Virtual Private Cloud (Amazon VPC) running on Amazon EC2.
On the downside, some users have noticed that AWS Glue crawlers sometimes mismatch the data in the files.

DataStage is an IBM proprietary tool that extracts, transforms, and loads data from a source to the destination storage. It is suitable for on-premises deployment and use in hybrid or multi-cloud environments. Data sources that DataStage is compatible with include sequential files, indexed files, relational databases, external data sources, archives, enterprise applications, and more. Also, you can get started with a free trial.
DataStage implements data validation rules, uses a scalable parallel processing approach, handles complex transformations, manages multiple integration processes, and operates in three modes (batch, real-time, or as a web service).
Note that some users mentioned problems with cloud data migration and management.
Databricks is a simple, fast, and collaborative analytics platform based on Apache Spark with ETL capabilities. It accelerates innovation by bringing together data science and data science businesses. It is a fully managed open-source version of Apache Spark analytics with optimized connectors to storage platforms for the fastest data access.
With indexing, caching, and advanced query optimization that can improve performance by up to 100 times over typical Apache Spark cloud deployments, Databricks is proving to be one of the best AWS ETL tools.
Databricks comes with notebooks that let you run machine learning algorithms, connect to shared data sources, and learn the basics of Apache Spark to get up and running quickly. It also supports multiple programming languages ​​such as Scala, Python, R, Java, and SQL.
However, some users complain that all the runnable code has to stay in notebooks, which are not very production-friendly.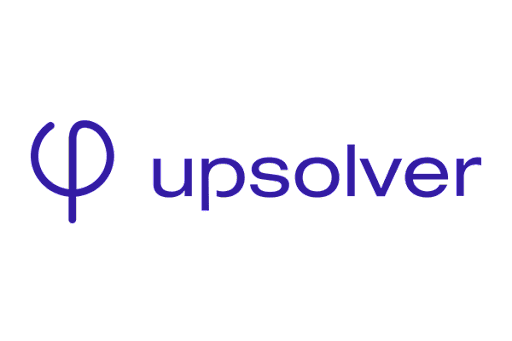 Upsolver is presented as one of the public or private cloud ETL tools in AWS, configurable through a WYSIWYG interface and SQL streaming engine.
With this tool, you eliminate the need to use Spark/Hadoop directly and can quickly and easily extract, transform, and load petabytes of data into Athena, Redshift, ElasticSearch, and RDS.
Such a low-code solution, adapted for any ETL workloads, doesn't require you to write hundreds of lines of Scala to create clusters and orchestrate ETL operations. To receive data with minimal delay, you only need to be able to create SQL queries.
In this way, Upsolver removes the complexity of Big Data and Real-Time projects and reduces their use time from several weeks or months to several hours. With the latest Volcano technology, this tool queries the entire data lake in less than a millisecond and stores 10x the amount of data in RAM.
As for the disadvantages, we found only one: this tool enables low latency dimension tables using streaming assets.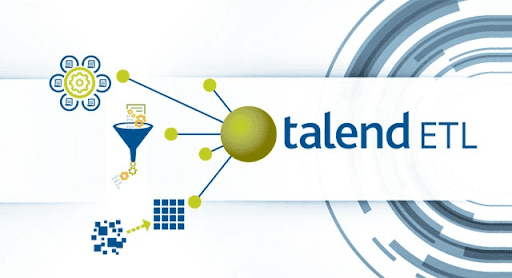 Being one of the most advanced ETL tools that works with AWS, Talend is compatible with Redshift, MySQL, Oracle, Hadoop/Hive, Amazon SES, Dropbox, and more. Also, it supports data integration with third-party platforms such as Alfresco ECM Suite.
Talend consists of three main applications combined into a single Eclipse-based graphical development environment that can be customized to your company's needs:
Business Modeler;

Job Designer;

Metadata Manager.
Talend is one of the best AWS RedShift ETL tools. It allows you to quickly build integration processes by moving components into the graphical workspace, defining connections and relationships, and setting specific properties. This approach helps to create jobs and monitor the progress of their execution.
Speaking of cons, many users report problems with installation and user support.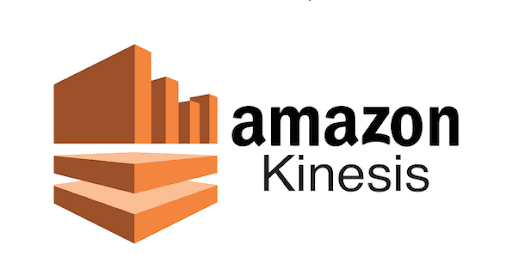 AWS Kinesis is a real-time data processing platform. Being fully managed by Amazon, this service is available for ETL, which saves users from the complex tasks of administration and maintenance.
AWS Kinesis consists of 4 components: Kinesis Video Streams, Kinesis Data Streams, Kinesis Data Firehose, and Kinesis Data Analytics. Kinesis Data Streams can collect and process huge streams of data records in real time. It allows you to process and analyze data as it becomes available and immediately respond to these events.
Amazon Kinesis was built to handle massive amounts of data, allowing it to be uploaded to a Redshift cluster. After the event stream is read and the data is transformed, it is placed into a table in Amazon SCTS in an Amazon ES domain. Thus, there is no need to use a server (instead, you need to integrate AWS ETL and AWS Lambda).
Among the shortcomings, users note confusing documentation.

AWS Data Pipeline is an ETL tool that processes data at set intervals and transfers it between AWS storages and services (such as Amazon S3, Amazon RDS, Amazon DynamoDB, and Amazon EMR) and local data sources. This solution ensures the transformation of streaming data from Kinesis Firehose with the help of AWS Lambda.
Thanks to this tool, you don't have to ensure the availability of resources, manually configure dependencies, model triggers to account for errors, etc. 
As for the disadvantages, some users of AWS Data Pipeline note installation difficulties.
The last but not least ETL solution from our list of AWS database ETL tools is Hevo, which helps in transferring data and uploading it into the warehouse through a user-friendly interface. 
In particular, thanks to extensive configurations and compatibility with Redshift Spectrum and Amazon Athena, the data processing time is reduced to a few minutes. As for data sources, they can be located in Apache Flume, PostgreSQL, or Kinesis Firehose.
Also, this solution lets you publish your converted data to Amazon ES in one click, without wasting time on catalog synchronization.  
Speaking of cons, many users note the impossibility of scheduling a pipeline job for a specific time of the day, as well as high CPU usage.